The Keeping It Real MaMa

Mom of 7 kid's and a wife to one lovely husband!
Well let's just say it's time for keeping it real. To all my wives and mother's out there i'm sure you will relate to a lot of where were going on thing's.
Grab your coffee or favorite drink get comfy and let's get on the ball!
Feel free to leave your comment's and share your experiences.
​
---
Parenting One on One

Parenting never comes with a manual and our main inspiration comes from those around us who always know best. I mean look at us now. Growing up we always heard mama knows best and as much as I heard that in my younger years I cant tell you how much I tell this to my own kids now. So how do we really know if everything were doing is right? We don't and thats the fun of parenting, especially when we get to say I told you so or I warned you. Then your confident light kicks in.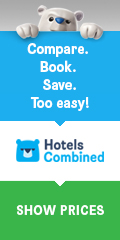 ---
---
---